Here at Fair Cake, we've been very busy planning new classes for 2020 and testing new recipes. Whilst its great to try new things, we also believe in the age old saying… why fix something that isn't broken, eh? And that's exactly how we feel about our Devil's Food Chocolate Cake.
This isn't a recipe we created but boy, does the 'creator' deserve a Nobel Prize in Chocolate cakes. This is a moist, succulent cake with a delicate cocoa flavour. This cake goes perfectly with chocolate ganache (recipe below) and/or buttercream.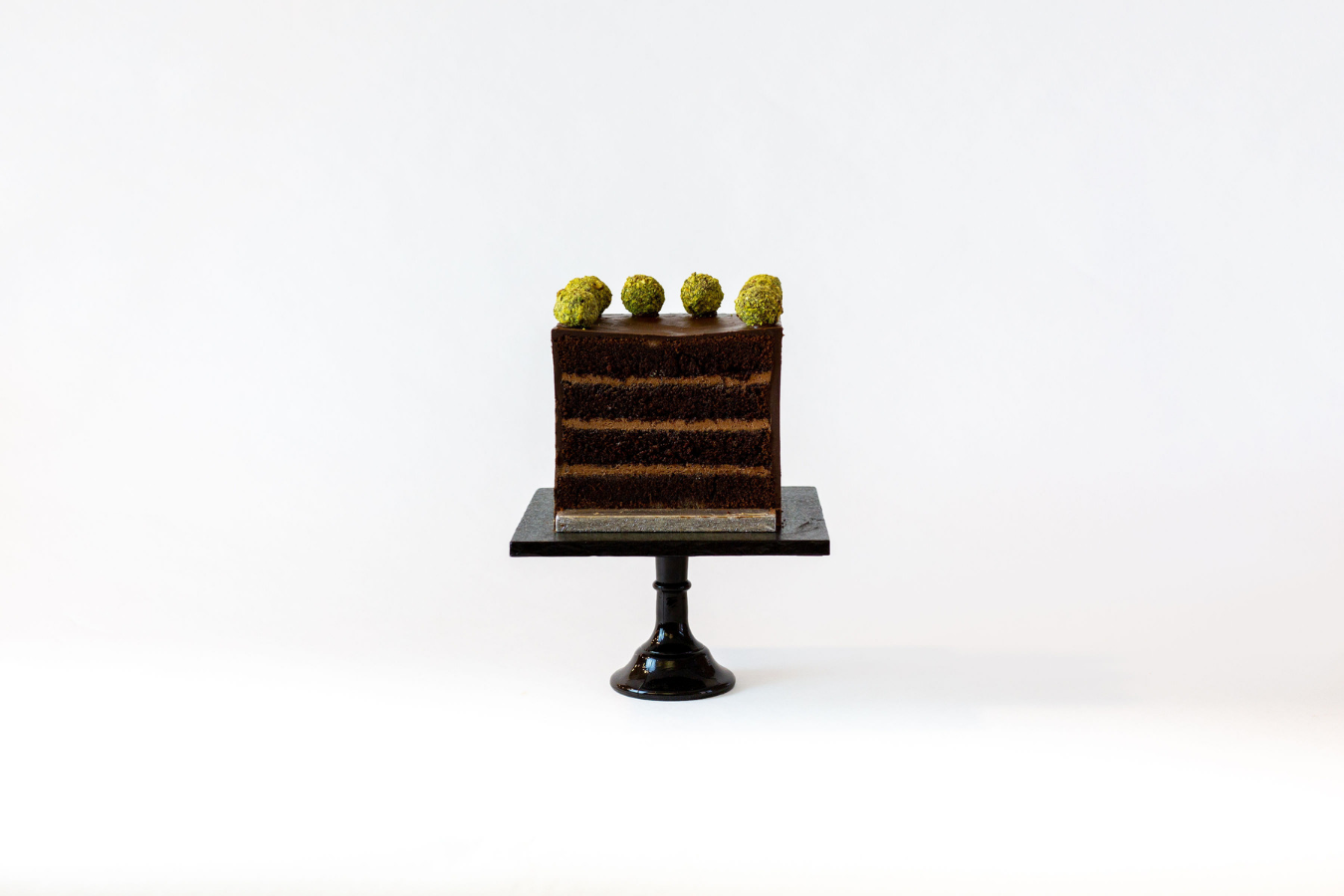 Ingredients
(In American cups, one cup is 240ml)
1/2 cup cocoa powder
1/2 boiling hot water from the kettle
1/2 cup milk
125 gms butter
1 +  1/3 cup caster sugar
1 + 1/2 cup plain flour
1 tsp baking soda
1/2 tsp baking powder
1 tsp vanilla extract
2 extra large eggs or 3 medium eggs
Method
Preheat the oven to 170C. For fan ovens, please check the manufacturer's guidelines, all ovens are different.
Cream the butter and sugar really well in a stand mixer or with a handheld mixer, then add the vanilla and mix again. Add one egg at a time and mix really well. Do not worry if the mixture looks curdled.
In a bowl, add 1/2 cup of boiling hot water to 1/2 cup cocoa. Whisk well and then then add 1/2 cup cold milk to the mixture. The entire mixture should cool down as a result.
Mix all the dry ingredients in a bowl with a balloon whisk. This includes flour, baking powder and baking soda.
Add a third of the cocoa liquid to the creamed butter and sugar, mix, then add a third of the dry ingredients and mix and keep mixing alternately until everything is thoroughly combined. The final batter will be quite liquid than your average cake mix.
Bake at 170C in an 8″ greased and floured cake pan until the sides start to shrink slightly. Depending on your oven, this will take anything between 40 – 50 minutes. Check after 40 minutes. A cake tester should come out with a few moist crumbs attached. For cupcakes, divide into 16-20 cupcakes, again, this number depends on the size of your cupcake cases and check after 25 minutes.
Ingredients
For chocolate ganache –
500gms good quality cooking chocolate
500mls double cream
Method
Heat cream gently in a saucepan. Do not let it boil. Remove from heat. Add chopped chocolate and stir until completely smooth and glossy. Keep this in the fridge for a few hours until slightly set. Mix well with a wooden spoon and then cover your cake with it!