We have had a fabulous start to 2014. We have signed up some major new teachers to teach some majorly awesome new classes at our cake school.
I start with the amazing Trina Thomson, who is coming all the way from Australia to teach how to make these two absolutely stunning cakes:
Ruby and The Ghost and Steampunk Bride and Groom Figurines
Is she not adorable?! Ruby stands around 20inches tall. You will learn some fantastic skills in this class, including cake carving and finishing delicate details to make the cake truly spectacular. Not a cake class to be missed if you are serious about Ace of Cakes style cakes!
And here is a picture of Trina's equally impressive Steampunk Bride and Groom Figurines Class:
How adorable are they?! Trina has especially designed this class to teach students all the little details that make these figurines stand out well above any you could buy to enhance a cake. Trina is also designing a Romantic Steampunk Four Tier Wedding Cake to teach at Fair Cake and this class will be announced soon – we cannot wait!
Another amazing cake class that we have started this year is Pamela McCaffrey's Levitating Linguini Cake. Pamela, as you might know if you have been browsing our website, is one of our most popular teachers. She brings much flair and style to our workshop and her students adore her and her cakes! Pamela has especially designed this class for us – the class will be a one day class and students will learn the amazing secret behind her unique take on a structural cake. As Pamela says, this is the perfect cake present for a man, not a hint of pink flowers in sight!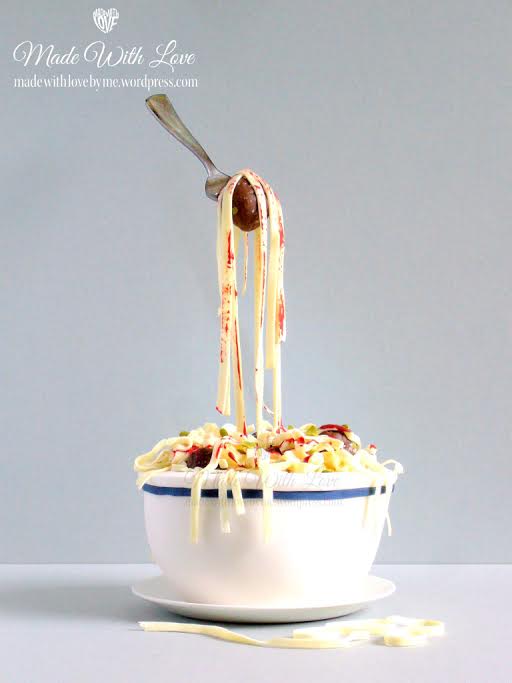 Next we come to the stunning handbag cake that no one believes is cake!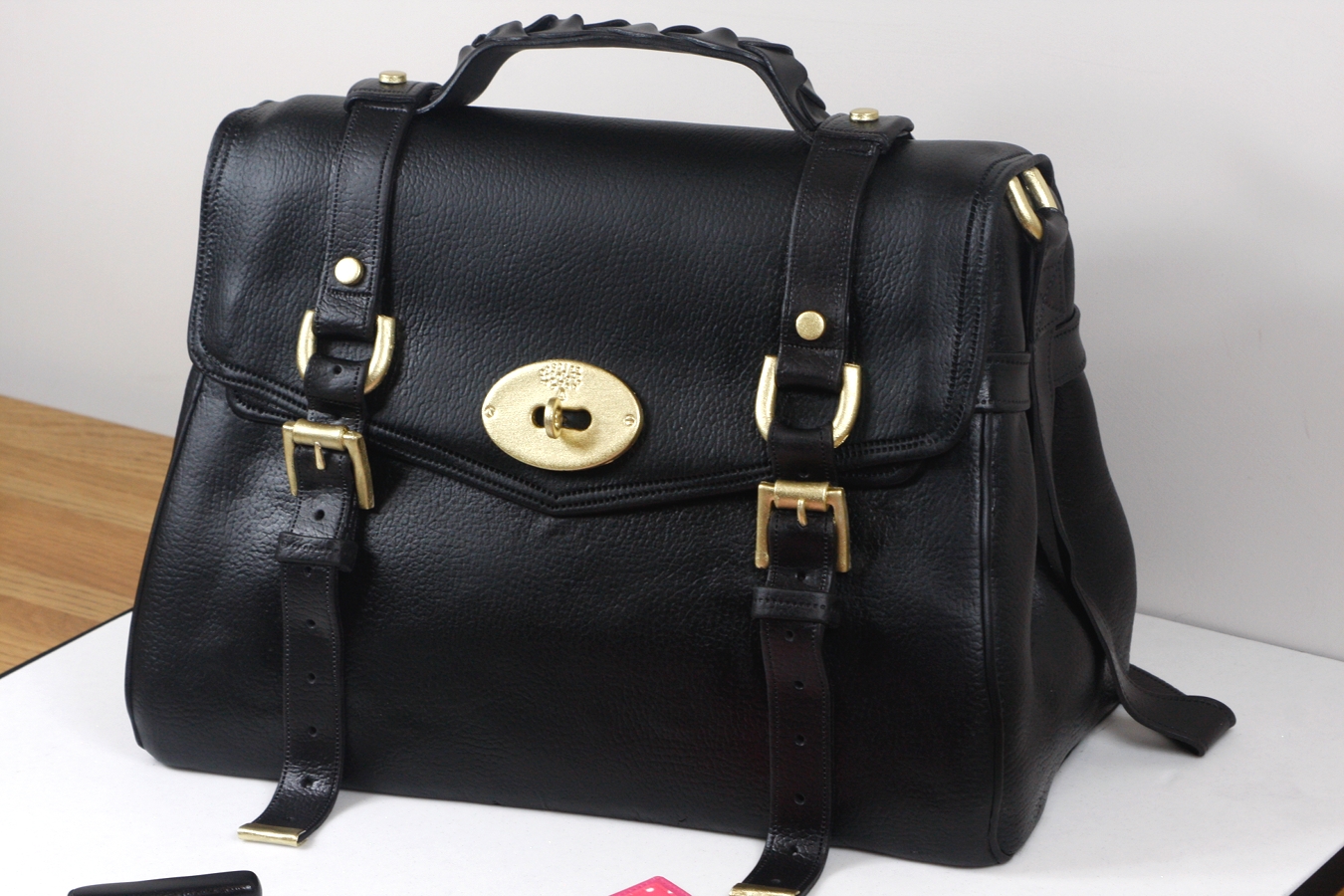 This handbag cake class is taught by Sandra Mitchell, who won Gold at Cake International for this design! Working with cake and black fondant, with some neat tricks up her sleeves to get that fabulous leather texture, Sandra is a pro in making these cakes. These handbag cakes are much in demand at fashionistas' birthday parties. Once you have learned the basics, you will have the skills to recreate any designer handbag that you wished!
We have a SPECIAL OFFER (as much as I hate capslock, it does grab your attention, doesn't it?) for the weekend of 10th and 11th of May. If you book both Levitating Linguini and Designer Handbag classes, you get 15% off class booking fees. Win win! Please call us on 0208 305 1756 for more details.
This next cake is a Sharon Wee classic, the Extended Tier Cake. The reason I am adding it to this list is because Sharon will be teaching this cake for the final time before retiring it from her UK tour schedule. Why, you ask? Well, this will be the third time she teaches this cake, I reckon she has newer designs up her sleeve that she is itching to teach! Don't miss your chance and book this while it lasts. Why, you ask? Because every.single.student, and I mean every.single.student. in her class was able to make this cake to a very high finish. I think we can safely say that that is because Sharon is an exceptional teacher!
Sharon has also designed an adorable new structural cake class this year. This gorgeous Whale and Iceberg Cake Class tackles that childhood fantasy that every little birthday boy and girl will absolutely love – a working lantern! Of course, the cake has a penguin sitting on a little iceberg pushed up by the whale swimming in the deep blue sea, but the-cake-has-a-working-lantern!
You will learn cake carving, putting a complex structure together, fondant modelling cute penguins AND that working lantern, what's not to love?!
And finally, last but certainly not the least, royal icing royalty, the unbeatable Ceri Griffiths aka Ceri Dz himself is teaching a Classic Royal Icing Wedding Cake Masterclass this June. I had the pleasure of meeting Mr. Dz himself the last time he was here and was blown away by the sheer amount of knowledge he has! He has worked in the cake industry for years and knows every last detail there is to know about Royal Icing. He also has a jet setting hectic schedule of teaching around the globe and students travel far and further to come to this classes!
For details about any of these cake classes and what you can expect, do give us a ring on 0208 305 1756 for a chat, or book directly from our online calendar.